C R E E K S L A M
October 5, 2019
Click here to see LAST year's pictures
Creekslam
Saturday, October 5, 2019
The fishing tournament has been a McClellanville tradition since 1991. The Cape Romain Environmental Education Charter School in McClellanville is a proud sponsor of this family fun event!
Hundreds of fishermen participate each year to try their hand at catching a perfect "CREEKSLAM", the elusive flounder, trout, and redfish (spot-tail bass) combo. Those who can master all three and make it back to the dock in time for weigh-in prove themselves as worthy fishermen.
Rules
All angling must be done from a registered boat. You may not get out of your boat to fish. Fish may be caught on rod and reel, cane pole, fly rod, or hand line only. A net may be used only to land a hooked fish into the boat or to catch bait.
The legal fishing area is the public waters East of Hwy 17, North of the isle of Palms Connector, and South of the South Santee River.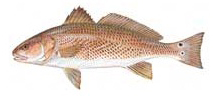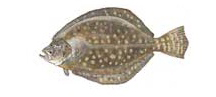 Location and Weigh in:
R.E. Ashley Boat Landing / Town Hall 405 Pinckney Street McClellanville, SC 29458
Time: Starts at First Light
Weigh-in: 3:00 pm - 5:00 pm.
Boats may be launched anywhere, but all participants must arrive at the weigh-in by boat by way of water. Any person arriving late will be disqualified
Only one fish of each species per boat will be weighed (Captain's Choice). Boat will be disqualified if an illegal fish is presented to be weighed. Winners will be determined by total points collected. In the event of a tie the highest aggregate weight of weighed fish wins
Bass 15"-23" Trout min. 14" FLounder min. 15"
Laws: All SC and USCG Laws Apply
Inspection: All coolers and live wells are subject to inspection.
Protests: All protests must be presented within 5 minutes after weigh in to tournament master and will be voted on immediately by the rules committee.
Entry packages with parking pass and T-shirt can be picked up:
Friday, October 4 from 7:30 am to 2:00 pm at CREECS

Friday, October 4 from 6:00 pm to 8:00 pm at Captain's Meeting

Saturday, October 5 from 6:00 am to 8:00 am at the Town Boat Landing
Prizes
CREEKSLAM is an annual fundraiser for the Cape Romain Environmental Education Charter School.  As such, 50% of all entry fees are awarded to this school.
The remaining 50% is split as follows between the winners:
1st Place = 50%
2nd Place = 30%
3rd Place = 20%
There is also a Youth Angler Award of $100 and a fishing rod donated by Dr. Joseph Thomas given to the contestant under 15 years old with the largest fish.
In addition, there will also be many door prices drawn and awarded automatically to contestants present at the weigh-in and a Calcutta in which anglers may also participate.
Calcutta
The Tournament within a Tournament
The optional calcutta was added to enhance the fishing tournament. Simply put a calcutta is a tournament for the largest legal fish species. All tournament rules still apply and there is a separate calcutta for each species. There is no requirement to enter the calcutta but if the person who weighs in the biggest fish has not entered than the prize will be given to the largest fish from someone that entered the contest. The idea is that you may not feel really confident in your chances of bringing in the best trout, bass, and flounder, but may think your chances of bringing in the single largest of one of those species is highly possible than you would enter the tournament and buy the calcutta.
There will be an 80/20 split of funds between the charity and the calcutta winner. So if 50 contestants paid $25 each to enter the spottail bass (redfish) calcutta than the winner would take home $1000 and the schools will benefit from the remaining $250. Now, it could be possible that the person that wins the tournament also enters one or more of the calcuttas and has him or herself a VERY NICE pay day.
The ONLY way to enter the calcutta is by attending the Captain's Meeting which is held the afternoon before the tournament at the Robert E. Ashley Landing. This year the Captain's meeting will be held on October 4 from 6:00-8:00 p.m. All of the rules will be fully explained there and funds will be collected from Captain's by tournament personnel.
Register -
right here, right now!
Register on or before fRIDAY, September 17 and a free t-shirt will be given to each angler in your registered team.
Please choose "Adult" and click "add to cart". If you also have a child, please choose "Child" and "add to cart". A new PayPal window will open. You will be able to change the amount of adults/children participating in that window.
Entry Fee per adult is $55.00 and $ 20.00 per child under 12.
Pay right here using PayPal or make checks payable to CREECS. No refunds or cancellations due to weather.
50% of the entry fees are returned as prizes. The split of the prize money is as follows:
1st place 50%, 2nd place 30%, and 3rd place 20%.
F/V Miss Georgia
F/V Wahine